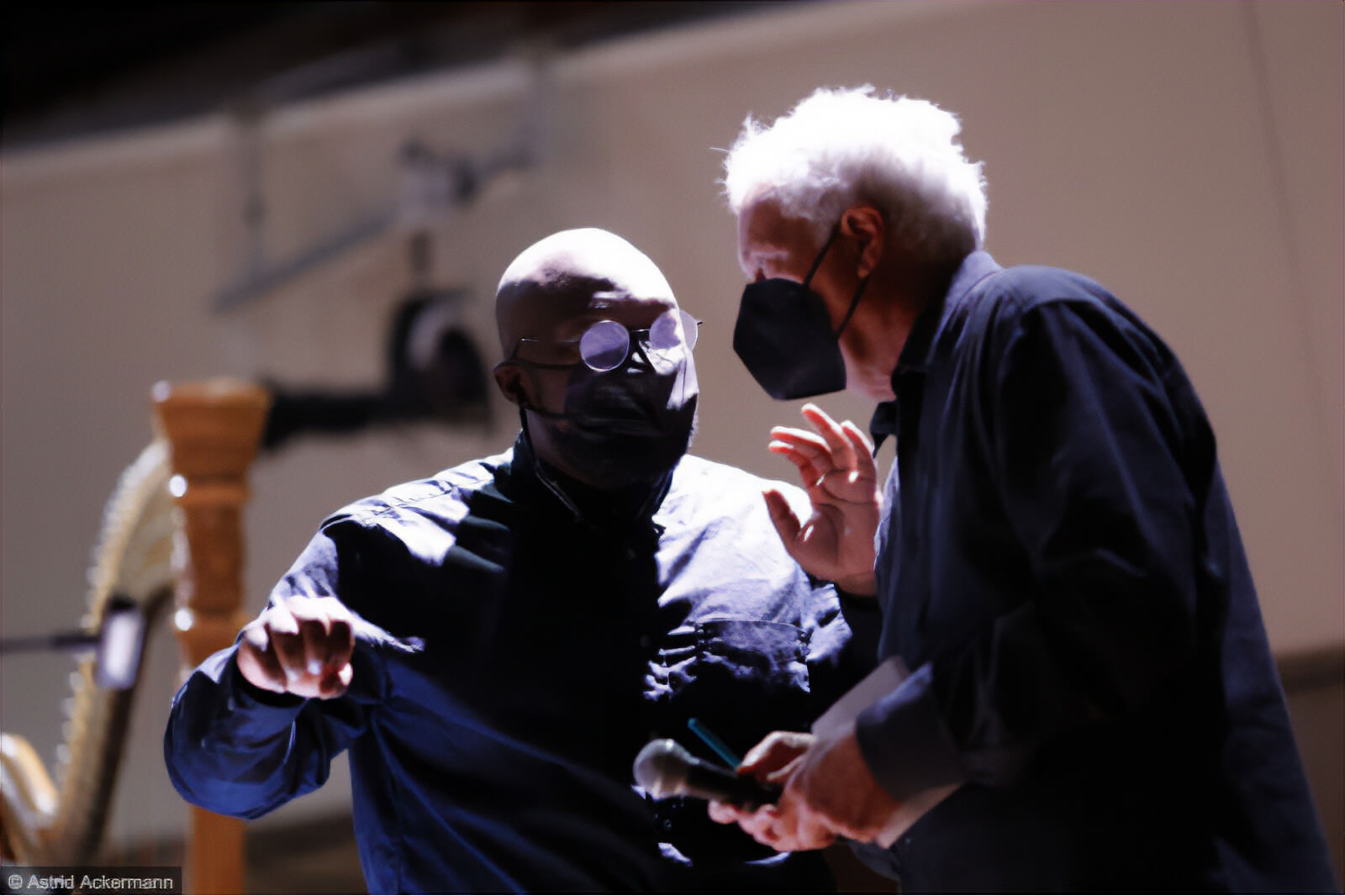 A House of Call and Liberté d'action at Musikfest Berlin
On August 30th the new cycle for orchestra A House of Call opened the Musikfest in Berlin Philharmony. An enthusiastic audience and music critics celebrated it as a "magnificent new work" (Financial times), "a triumphal world premiere" (Tagesspiegel) or as "Goebbels' most mature and perfect masterpiece" (SZ). see reviews
More performances in September can be attended in Cologne, Düsseldorf, Hamburg and Munich.
Here an interview by Winrich Hopp and Heiner Goebbels on A House of Call.
Just a few days later this success will be followed by two performances of Liberté d'action at Haus des Rundfunks (RBB).