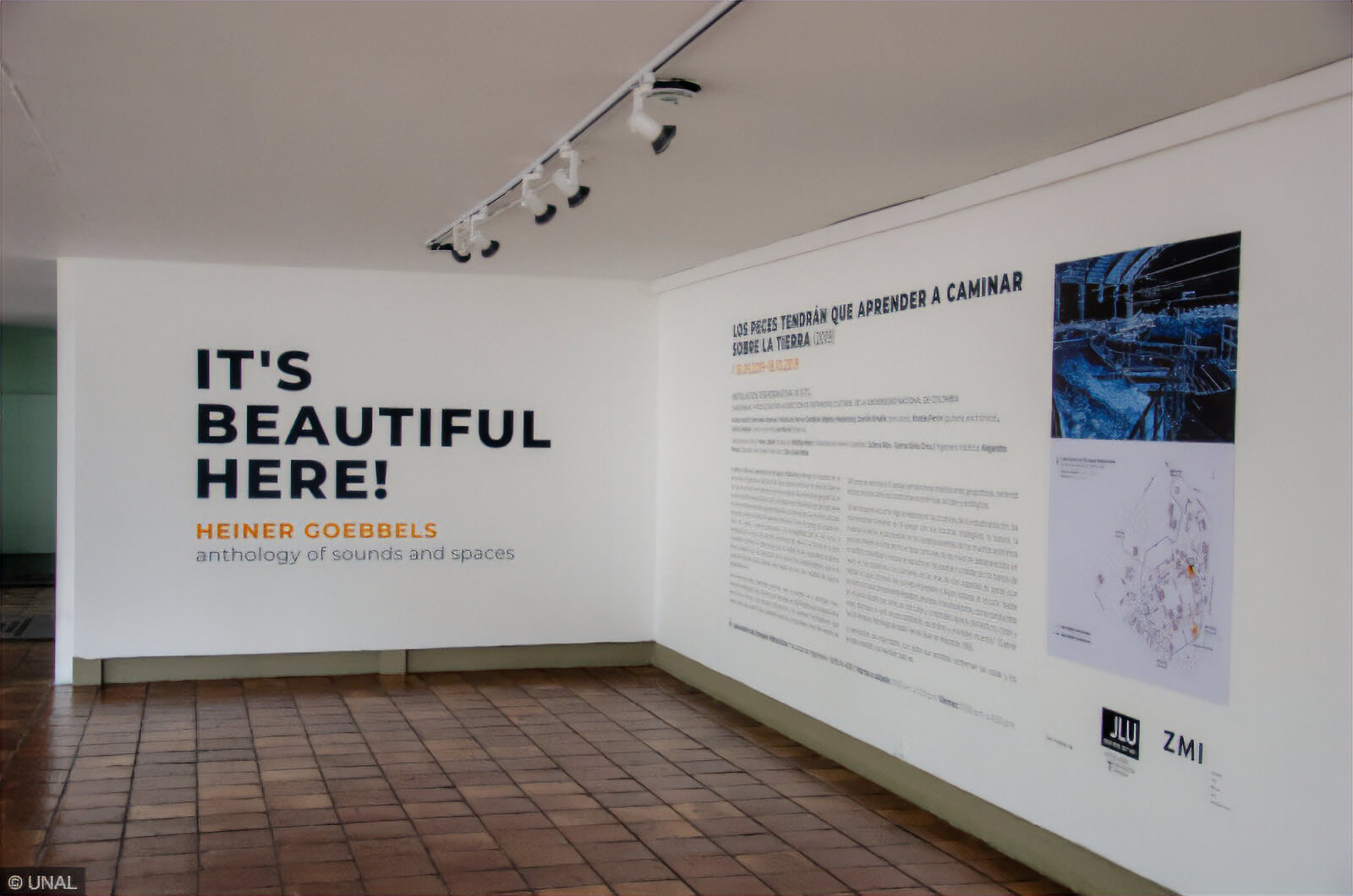 Coming up: "It's beautiful here" * Anthology in Bogota
Museo de Arte de la Universidad Nacional de Colombia in Bogota presents in September an "Anthology of Sounds & Spaces" with works by Heiner Goebbels. From September 12th two Video- and Sound-installations Genko An 111321 (Bogota 2019) and Landscape Plays will be shown in the Museo of Universidad Nacional until Febrary 2020.
On September 16th and 17th Surrogate Cities will be performed in the Auditorio.
On September 18th Heiner Goebbels will present a new, site specific performative installation, named Los Peces tendrán que aprender a caminar sobre la tierra.
* "It's beautiful here" is a quote from Adalbert Stifter's Nachsommer (Indian Summer), which found its way into Heiner Goebbels' Music Theatre work When the Mountain changed its clothing and can be discovered in his video installation Landscape Plays.