7 Columns
Mυστήριο_44 7 Columns | Mystery_44 7 στήλες, 2023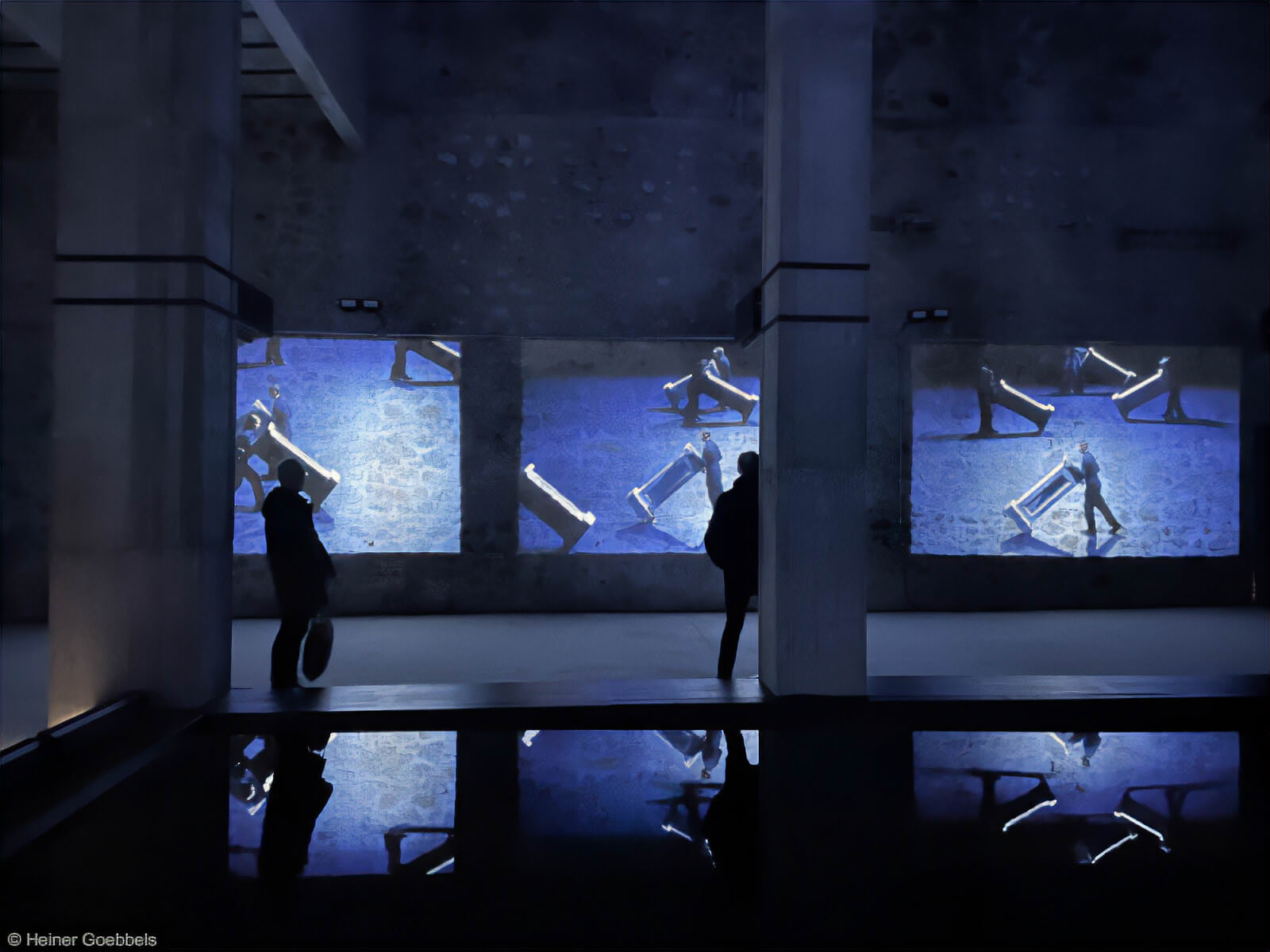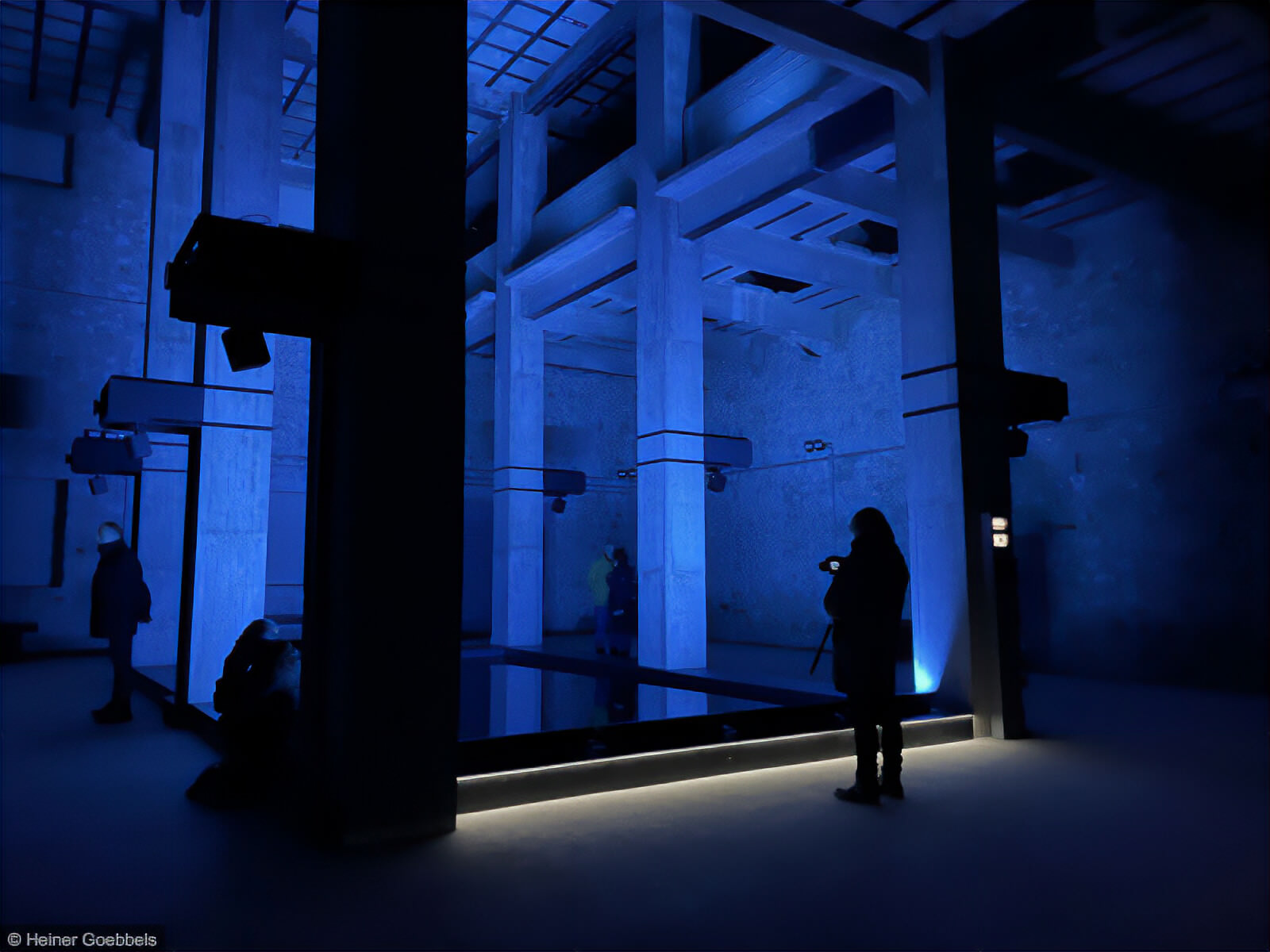 multi-channel sound and
video-installation, light, water, waves
durational (30 min loop)
by Heiner Goebbels
artistic collaboration René Liebert
European Capital of Culture 2023: Eleusis / Elefsina
With this installation artist and composer Heiner Goebbels transforms the spacious hall of paleo eleourgio. With high respect to its postindustrial history, its architecture and generous aesthetic, with elements of light, projection, water and sound he turns the space into a kind of telesterion, a secular initiation hall, as an open invitation to discover without hierarchy: the eloquent surface of stones, the surprising reflections on walls and ceiling; and the moving images, in which we see a group of performers pulling - literally - relics of European history out of the arsenal of the past. They are organized in a decentralized way. Their actions are based on agreements that remain unknown to us but obviously follow a logic of resonances between the bodies, the objects and sound. A high degree of attention and care for each other is noticeable. Together they build a landscape that simultaneously shows a world in the ruins of dominant narratives and the poetic power of resistance to an existing order.
We hear a music in which delicate composed sounds cannot be attributed to well-known instruments. And we hear voices, aural documents collected in Greece during the mid-20th century by Samuel Baud-Bovy, an ethnomusicologist and musician renowned worldwide for the erudition of his work. A carefully composed balance between the elements - between what we see and what we hear - allows the visitors to become sovereign observers.
And attentive viewers might even discover the 7th column.
Past Dates
April 2023
European Capital of Culture
Paleo eleourgio, Elefsina (Greece)
March 2023
European Capital of Culture
Paleo eleourgio, Elefsina (Greece)
February 2023
European Capital of Culture
Paleo eleourgio, Elefsina (Greece)